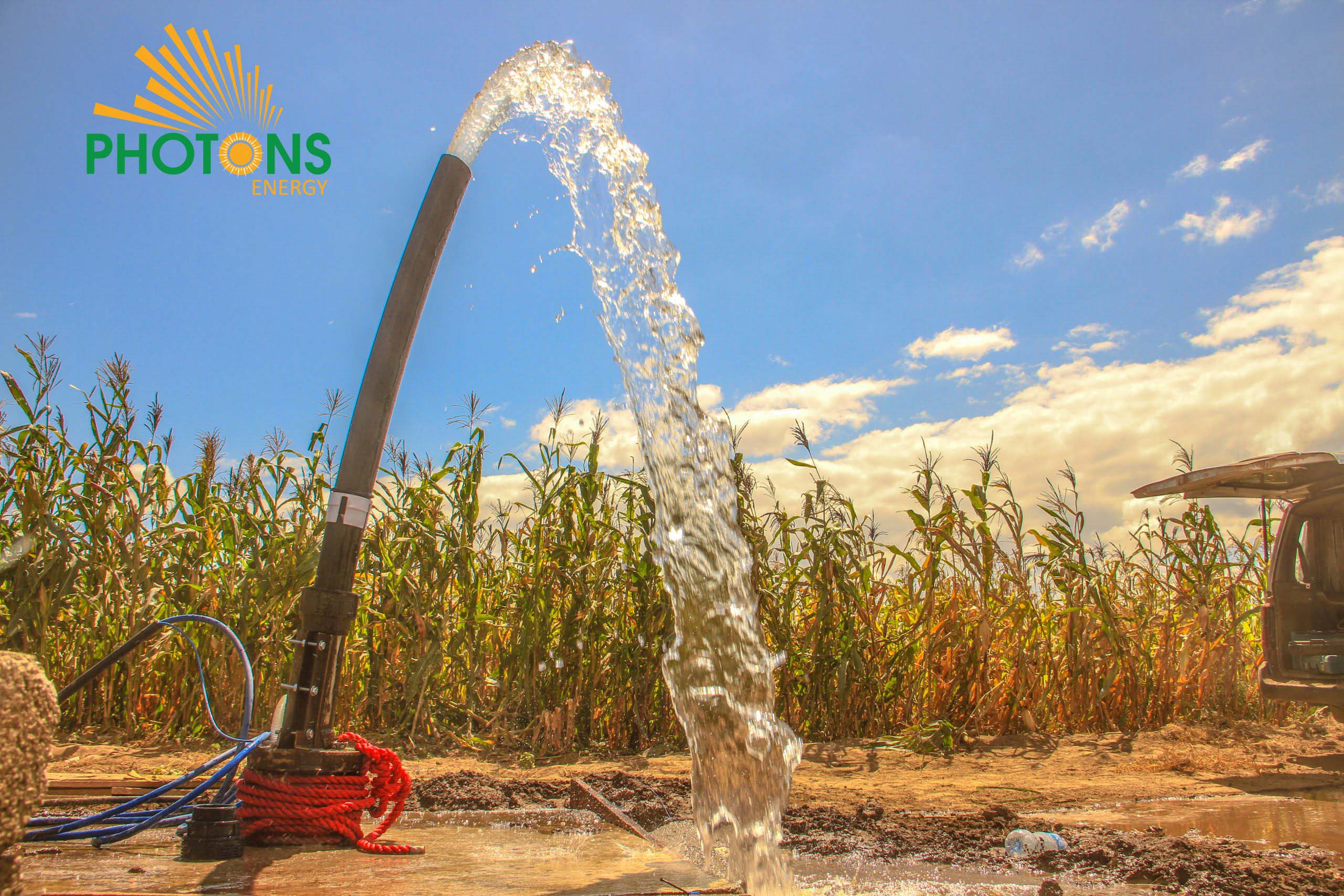 Enabling modern agriculture is a Solar water pumping system commissioned by Photons Energy Ltd in 2019. Nduruma solar water pumping system consist of 10kWp Solar PV system and 11kW submersible pump system. The system is able to pump up to 250,000 liters a day which is sufficient to irrigate more than 10 acres per day.
The System Description
Pump system: PSk2-15 C-SJ30-12
Total dynamic head (TDH): 57 m
Flow rate: 250 m3/day
Solar generator: 18.2 kWp
Pump-type: Lorentz.
Do You Need a Similar Project? Fill the Form below to Request a Free Quotation