The tourism industry in Africa is an important sector that contributes to the economic growth and development of the continent. However, one of the major challenges facing the industry is the lack of reliable and affordable energy sources, particularly in rural areas. This can negatively impact the quality of services offered to tourists, leading to decreased customer satisfaction and lower profits.
One solution to this problem is the use of solar water heaters. Solar water heaters use solar panels to heat water, providing an efficient and sustainable alternative to traditional water heating methods. The use of solar water heaters can bring numerous benefits to the tourism industry in Africa, including:
Increased Energy Efficiency: Solar water heaters are highly efficient and require very little energy to operate. This not only reduces energy costs but also helps to conserve natural resources and reduce carbon emissions.
Improved Customer Satisfaction: Providing hot water to guests is an essential part of the tourism industry. By using solar water heaters, tourism businesses can ensure that their guests have access to hot water at all times, improving customer satisfaction and increasing the likelihood of repeat business.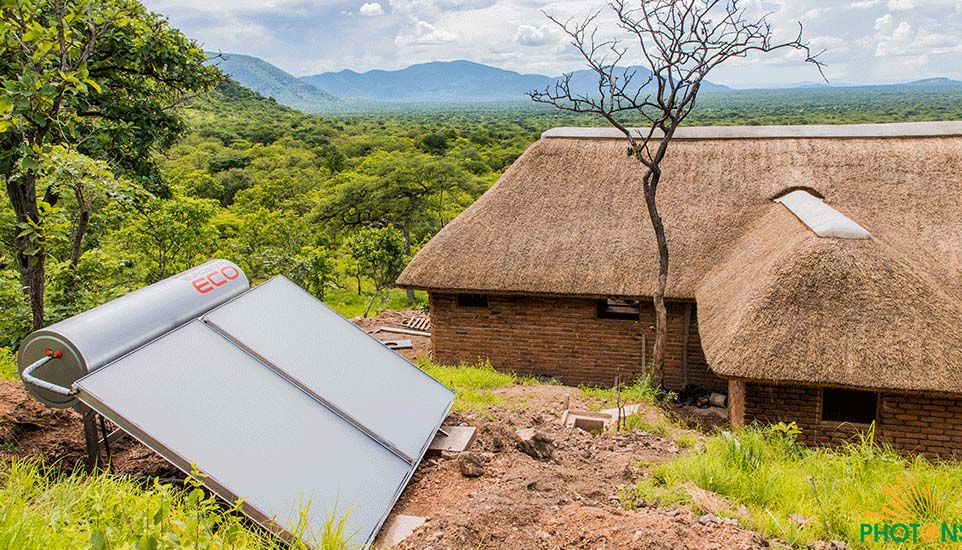 Cost Savings: Solar water heaters are relatively inexpensive to install and can significantly reduce energy costs over time. This makes them a cost-effective solution for tourism businesses that are looking to increase their bottom line.
Increased Reliability: Solar water heaters are reliable and require very little maintenance. This means that tourism businesses can provide hot water to their guests without the risk of system failures or breakdowns.
Boost to Local Economies: By using solar water heaters, tourism businesses in Africa can support local economies by purchasing locally made products and creating job opportunities.
In conclusion, solar water heaters can play a crucial role in improving the tourism industry in Africa. By reducing energy costs, improving customer satisfaction, and supporting local economies, they can help to make tourism more sustainable and profitable. With the increasing demand for eco-friendly and sustainable tourism solutions, now is the time for tourism businesses in Africa to consider the benefits of solar water heaters.